Discover the trainers who optimise their horses' performance, complete their training system, and shape the future of horse racing with Equimetre.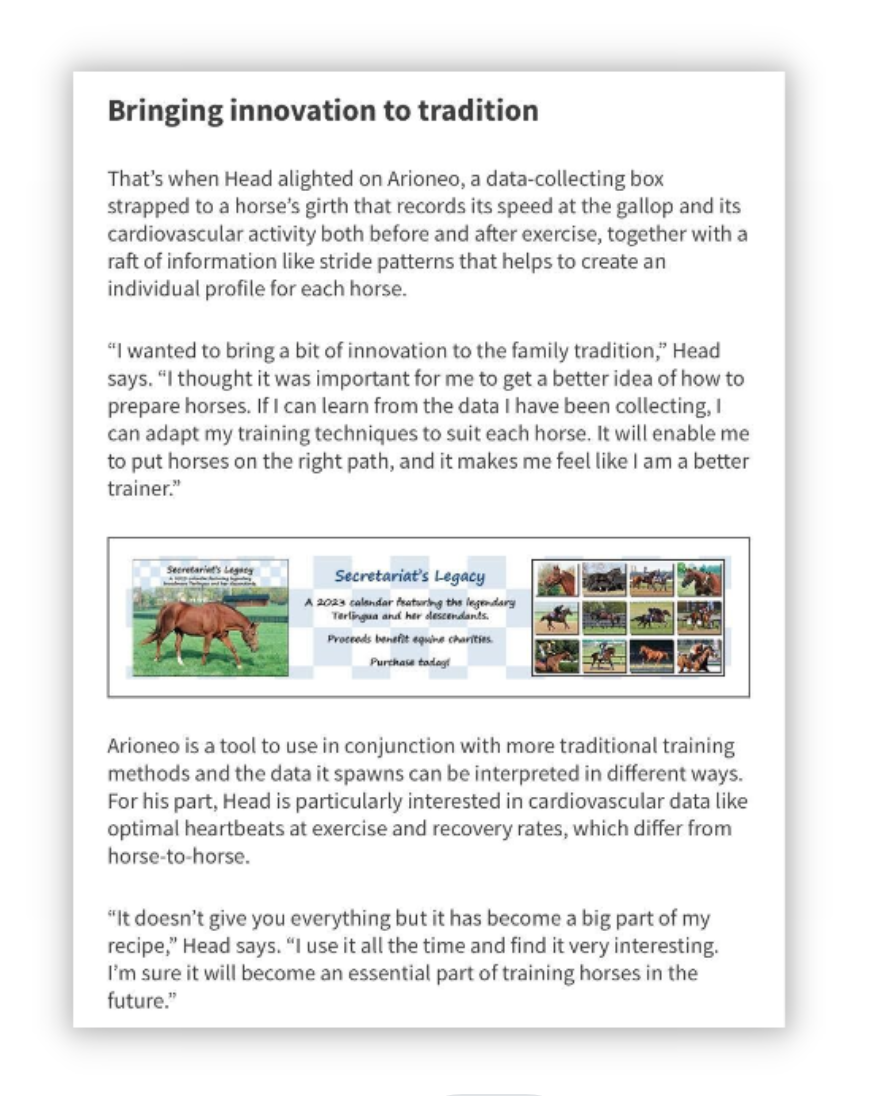 I wanted to bring a bit of innovation to the family tradition. I thought it was important for me to get a better idea of how to prepare horses. If I can learn from the data I have been collecting, I can adapt my training techniques to suit each horse. It will enable me to put horses on the right path, and it makes me feel like I am a better trainer.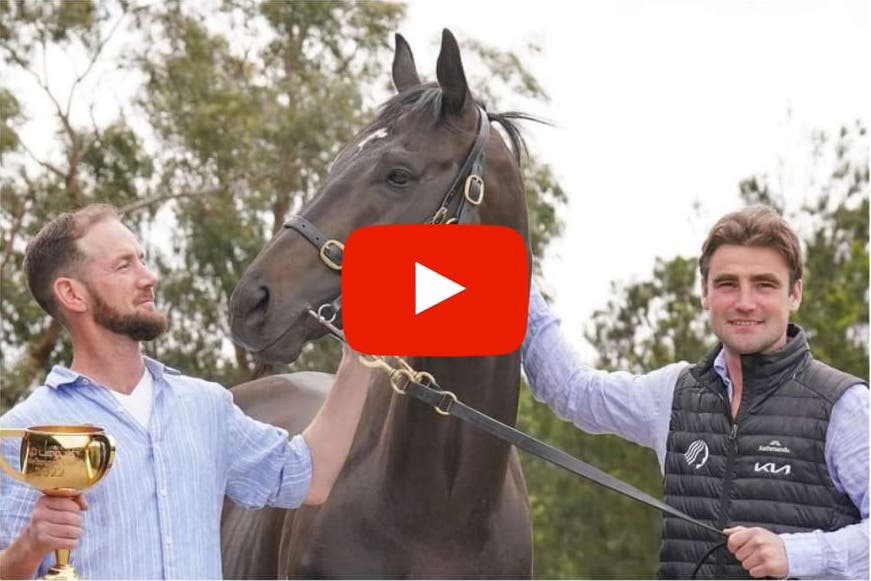 How Ciaron Maher Racing has improved his striking rate with its equine sports science unit?
🇦🇺 Australia | +500 horses
«Every sport in the world has improved with sport science and I always thought horse racing should be no different. The data is something that doesn't lie. Racing has always been a sport of opinions: that's what it's based on. I've always been wanting to push the boundaries of "why" that opinion is the right decision or the wrong decision. By curating a sports science division, we've made a commitment to this, and see the results on the track.»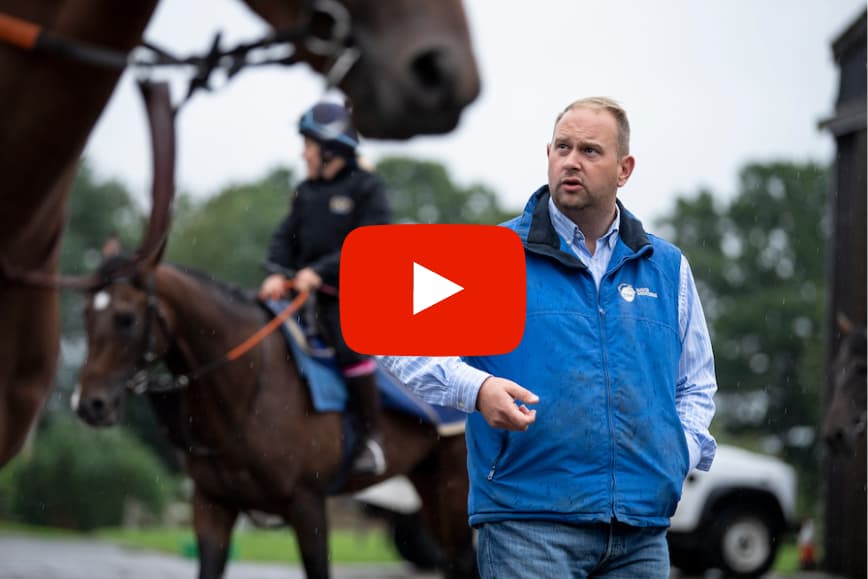 How David Menuisier adapts his racehorses' routine according to their data?
🇬🇧 United Kingdom | 50 horses
«It can explain sometimes a poor performance. We got a new rider who started in March, April, maybe. Because of that system, I could tell you that he used to go far too fast to gather momentum and so his horses would kind of not do their best here, where it matters. At least you can actually put data and put science into what was wrong and correct it very quickly. This is a short run benefit of Arioneo.»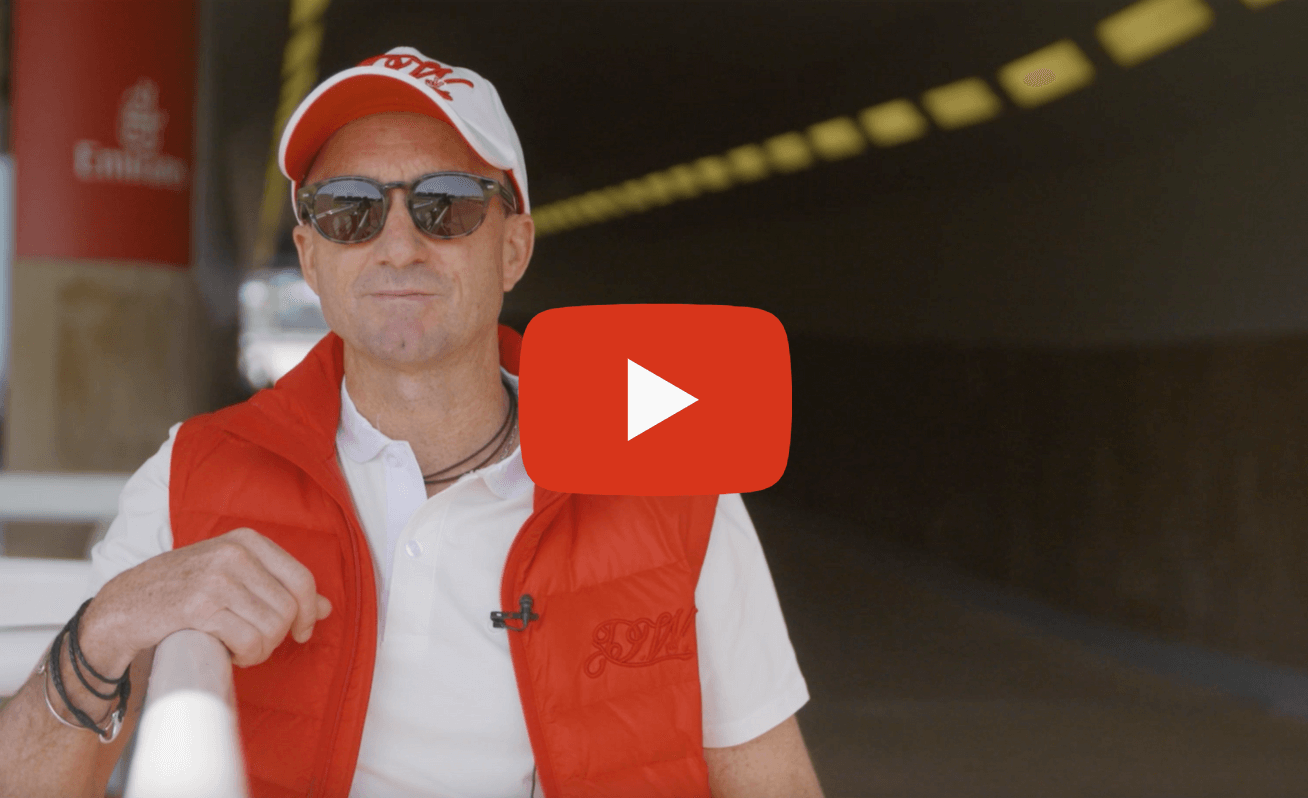 How did Douglas Whyte use the data to support his feelings?
🇭🇰  Hong Kong | +60 horses
« It never lies to you. I can pick up on a problem way before it becomes a problem. People ask me why I still ride, and that's one of the reasons I still ride because the beauty of it is if I can feel something out and I can go back and pick it up on a computer it's just so satisfying, you know, two minds are better than one.»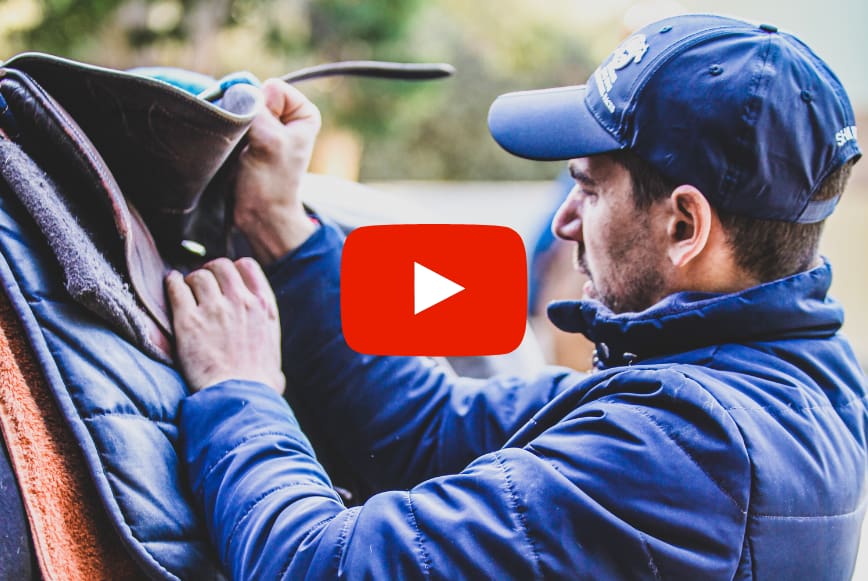 How is Jérome Reynier managing Skalleti's career with Equimetre?
 🇫🇷 France | 100 horses
«Thanks to Arioneo, we notice he's like a metronome. He always has the same stride length and recovery.  He manages to give very similar training data. As the months and years pass, he remains the same Skalleti which gives us confidence to return racing, despite a few inactive months. You can really see it in the data: we prepare the horse with great regularity, no quick work, just maintenance gallops which remain nevertheless quite thorough. And after three or four months of inactivity, he comes back and be THE Skalleti we know.»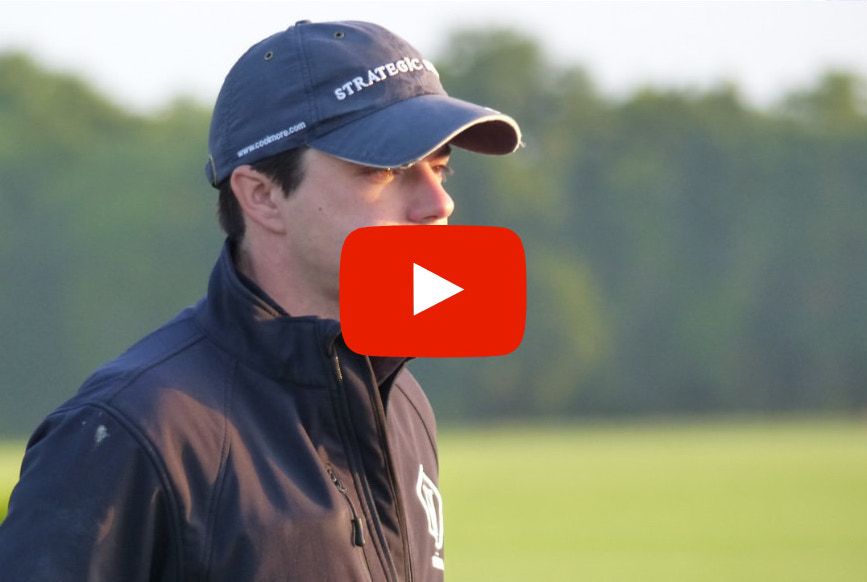 How is Christopher Head monitoring his young racehorses' evolution?
🇫🇷 France | 30 horses
«We're really starting to feel the benefits of EQUIMETRE. If the results are there this year, it's also because of that, the precision it brought, knowing how ready the horse is to be able to run and if it becomes competitive. For us it was important to have regular training and daily data to see the evolution in terms of cardio and recovery after the effort of the horses. And that's exactly what we got. We are really happy with Arioneo's follow-up on their product.»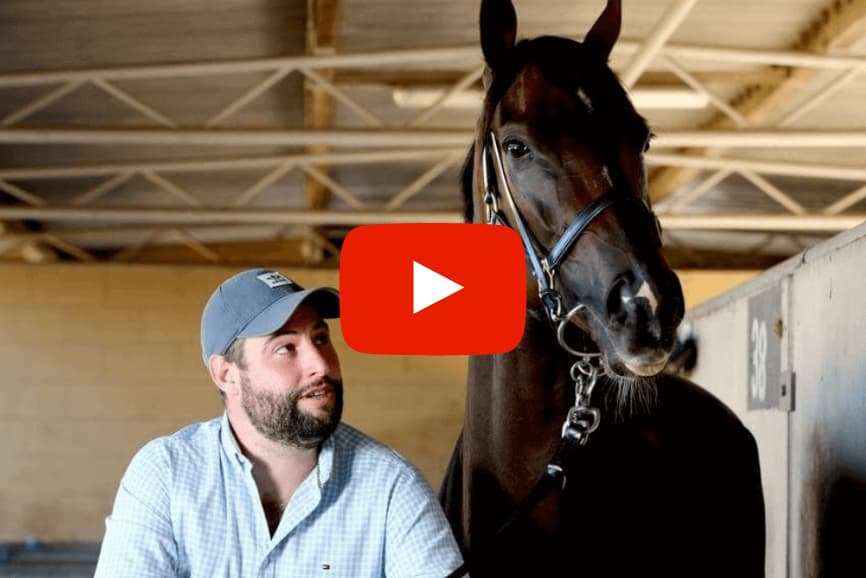 How Clarken Racing is monitoring their racehorse to optimise performance?
🇦🇺 Australia | 60 horses
«Being able to collect data and match this with our visual observations and the rider's comments is fantastic. Not only does it back up our own observations, but it gives a clear picture of how a horse is progressing and how they compare to previous preparations. We have found this to be a brilliant addition to our training methods and have found the benefits to be excellent.»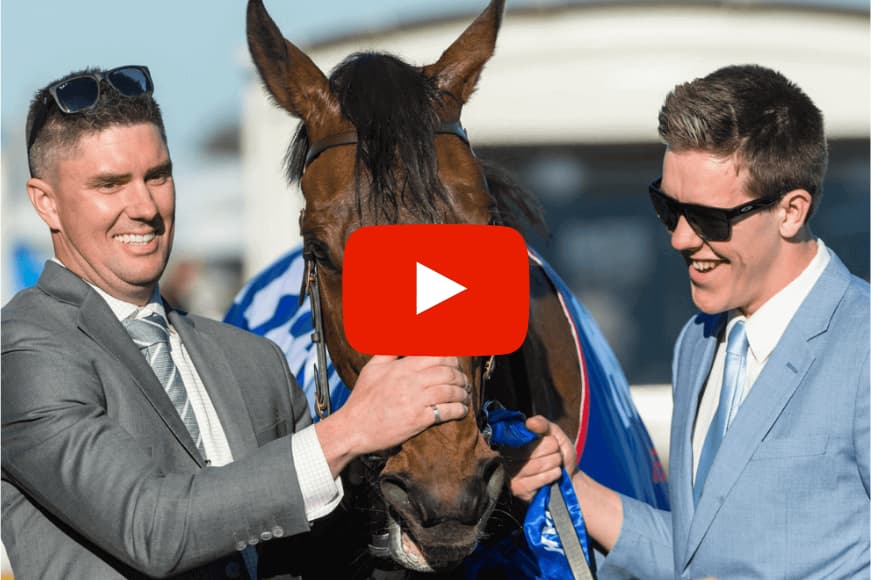 How is Liam Howley managing his racehorses' health?  
🇦🇺 Australia | 30 chevaux
«We are currently using the Arioneo system and we get a really good feedback. It gives us a really good read of where the horse is. From there, we're able to identify issues before they occur. It gives you an insight about the horses that your eye can't see.»
I think the creation of sensors like Arioneo is a good thing. It is an important help for trainers. When a trainer works with these tools, the figures help to confirm what he sees with his eye, or, on the contrary, they tell him what he has not observed correctly. These sensors do not lie, they improve the trainers' judgement.

BOOK A DEMO

SPEAK WITH A REPRESENTATIVE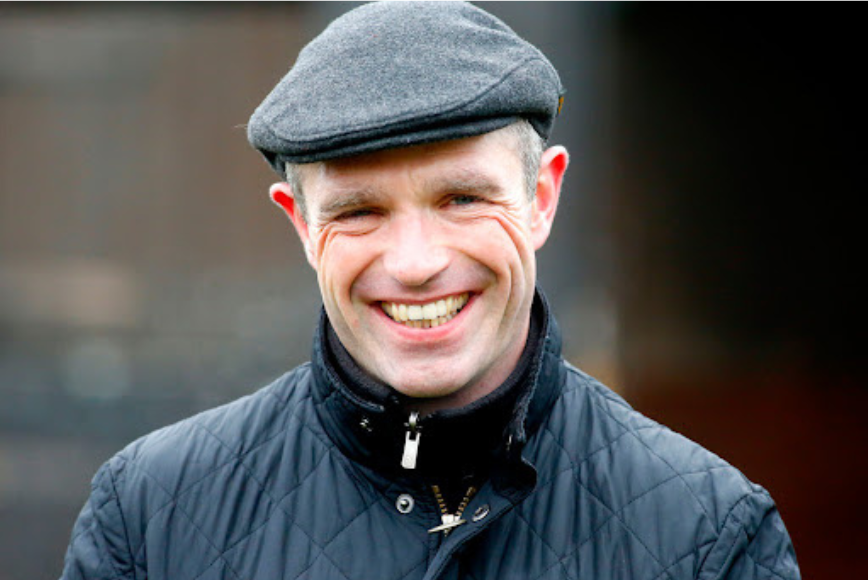 Seamus Durack
🇬🇧 United Kingdom | 20 horses
«I was curious to see how the data may be useful. I use it to keep track of progress, compare different training sessions, and gallops to see how heart rates fluctuate. When recovery durations are longer than predicted, it signals an issue.  If something didn't seem right today, or your horse wasn't able to move as quickly as you'd want, you may investigate the problem using the data collected. It's also useful to know how quickly they move.»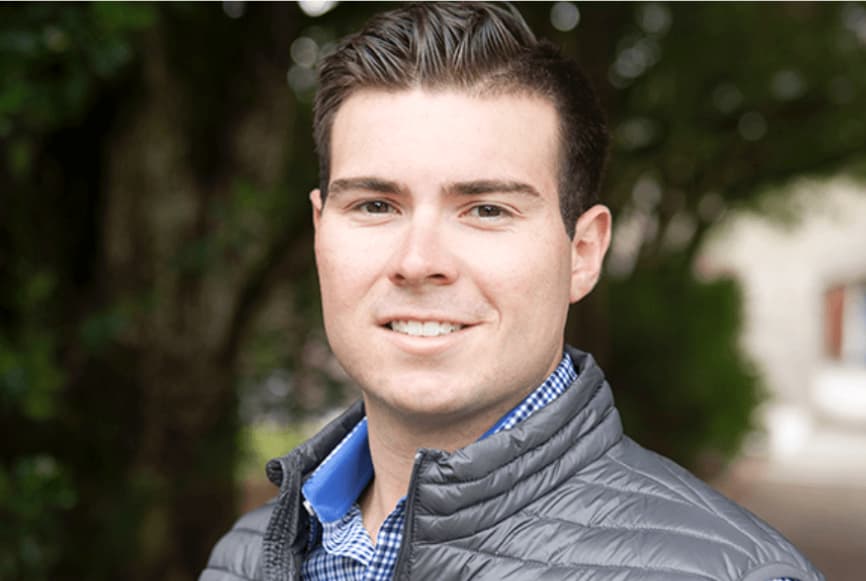 Philip Antonacci
🇺🇸 USA | 25 horses
«Gathering data is one thing, but once you have it, you need to be able to use it properly, and be able to read and analyze it, and I believe Equimetre does a very good job of laying out the data for you in an easy understandable terms. It's simple to comprehend with an easy excel export or on the internet. There are so many analytics, you could really use all of them to build a better picture of your horses.»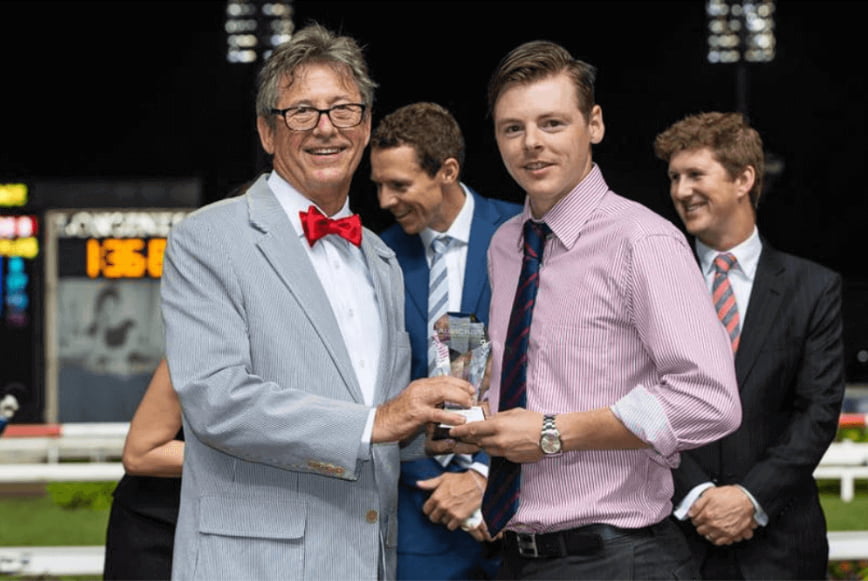 James Peters
🇸🇬 Singapour
«The platform and the app are very easy to use. Within minutes, you can see the data of the horse coming back from work. It is the latest technology available on the market. And also, the product in itself is very easy to use. It can be switched from horse to horse within minutes. It is very straightforward. I would say that the main advantage is that it is very easy to use. »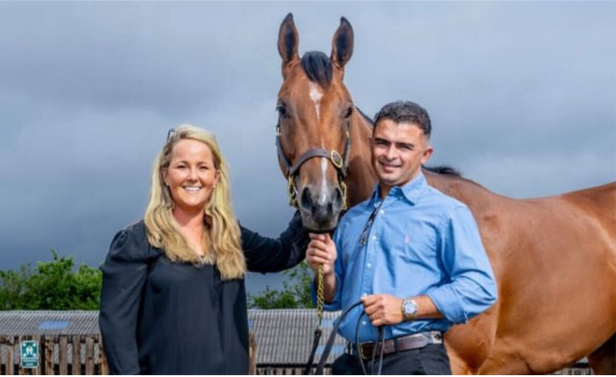 Amy Murphy Racing
🇬🇧 United Kingdom | 50 horses
«I think it's a big help because you can see exactly what the horse is doing every day & doing exactly the exercise I wanted him to do. Fitness wise, I know where he stands and what work he needs based on recovery which surely is a big help. I know I'm sending him into it as fit as we can get him!
For anybody that travels internationally, whether it be Dubai, Bahrain or America, for example, it is an asset that you can use however you like.»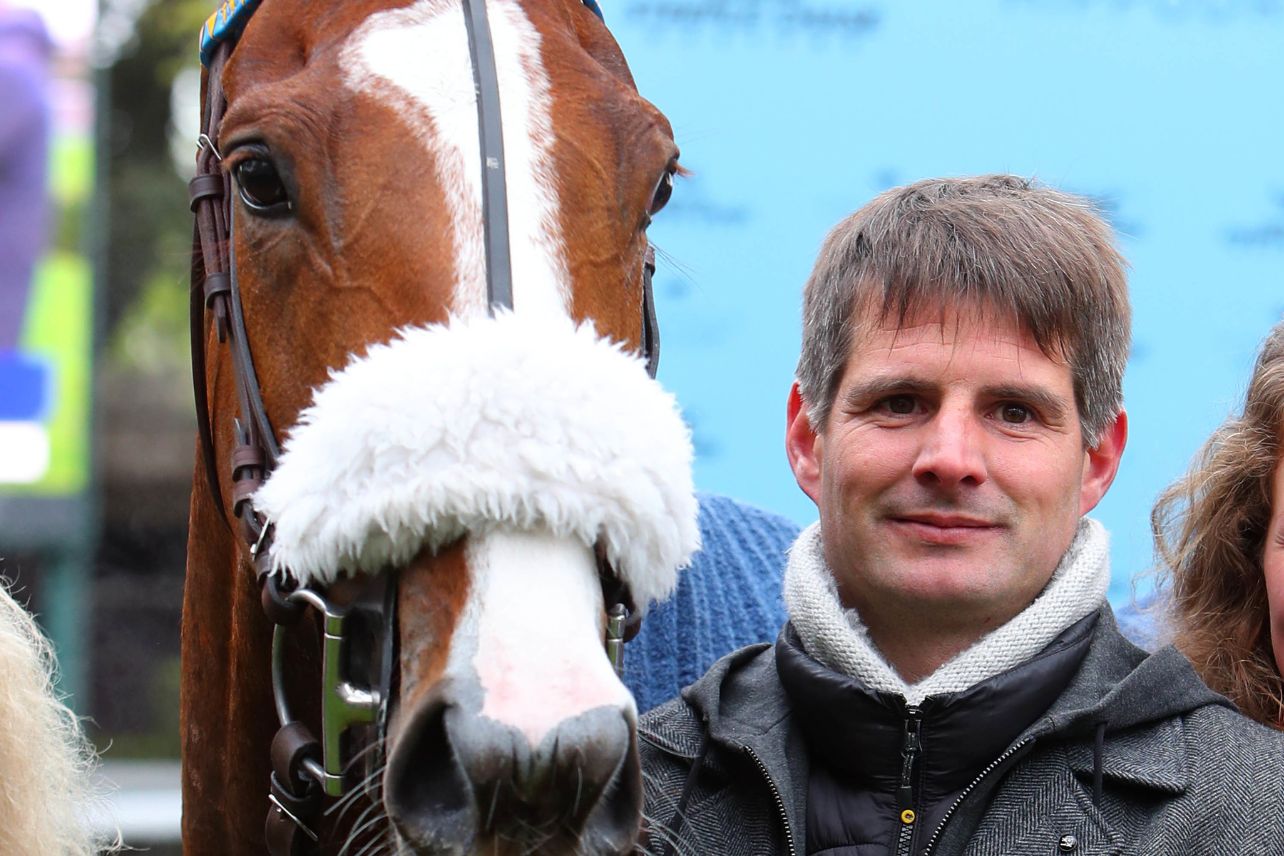 Mathias Solier
🇫🇷 France | 10 horses
«I mainly look at the times, which allow me to objectively evaluate the speed of my horses. This allows me to realise that sometimes they are going too fast, or on the contrary not fast enough and I can therefore readjust by working afterwards. I also look a lot at the recovery after the work to make sure that everything is going well.»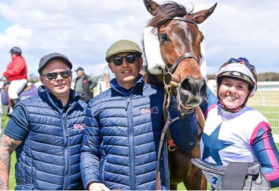 Boyd Racing & Pre-training
🇦🇺 Australia
«For us personally training the horse with this technology is great. It gives you the confidence. At least we can sleep comfortably at night knowing that we've done everything that we possibly could. So that's telling you that you've got a very fit horse. So there's no arguments from that point. You still need a jockey or a rider to come back and give their feedback. But technology and data doesn't lie. So if you've got that on your side, I think it's a pretty decent tool.»
Detect future performers thanks to data analysis : Star Bloodstock's challenge
Star Bloodstock trains with EQUIMETRE to monitor its young racehorses and aims to collect interesting data and detect the young performers of their generation.