South African racehorse trainer, Peter Muscutt and his assistant trainer Mark R Naidoo agreed to share their experience regarding their data analysis journey. After a successful racing season, they opened their door to us and answered our few questions. 
Why did they decide to collect data?  How do they use Equimetre? What are the results? Find out all the answers in this interview! 
Can you start by introducing yourself?
Mark – My name is Mark Naidoo, I am Assistant Trainer at Peter Muscutt Racing. I've been there for five years now.
Peter – Hello, my name is Peter Muscutt. I believe we complement each other quite nicely. We've got a wonderful system in place here. We've had quite a successful season, and obviously, with the help of your equipment [Equimetre], we're attempting to fine-tune our entire  system. And, obviously, we're learning as we go, but it's been a huge help. We usually have between 65 and 70 horses working full-time at our headquarters, but we flip them in and out all the time.
I've had a similar experience with one of your Australian competitors. I worked with Chris Waller in Australia for seven years. And because we used the E-trakka system there, I've collected a massive database of around 80 Group One winners in Australia.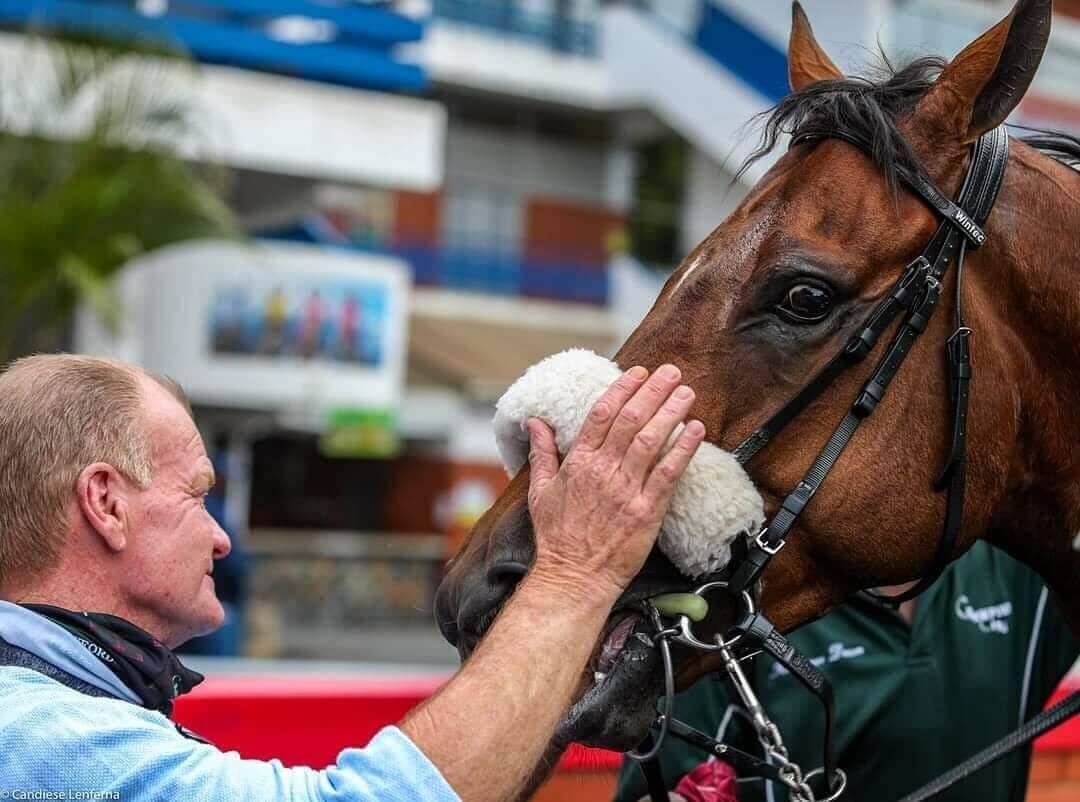 What was the driving force that led you to collect data on your horses?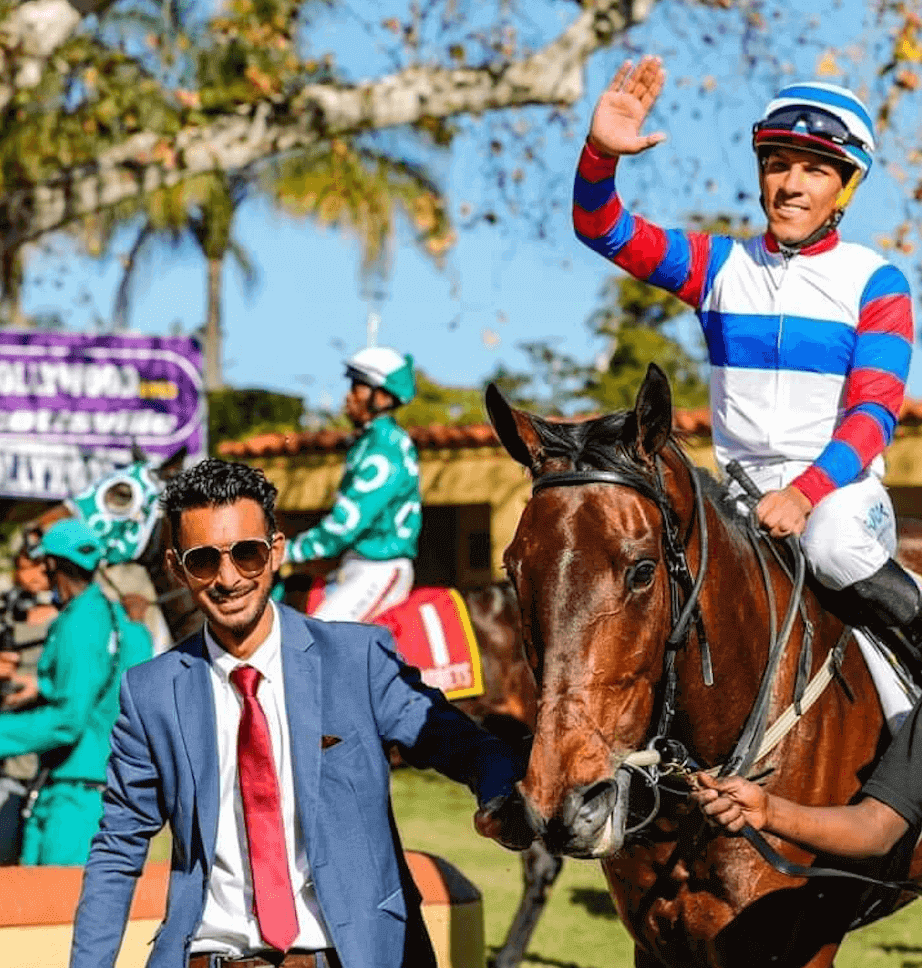 Mark – Training racehorses is naturally a very competitive sport, and in order to maximize the performance of our athletes, using an Equimetre provides us with much greater information regarding their overall health and fitness. The equimetre gives us greater insight which we may not be able to assess on the surface and helps fine tune our exercise programmes for each individual. It also helps us provide our owners with more detailed information about their horses.
What do you expect from a product like Equimetre? What do you want to gain from this technology?
Peter – Basically, we only use it when galloping horses. We're just trying to figure out how fit they are. Obviously, the length of their stride is quite essential to us. We may look at stride lengths more closely once we have more data from each horse. The recoveries are clearly very important to us, and we attempt to measure the intensity when they gallop thanks to their maximal heart rates, to see whether we've done enough for them.

How does the data collection play a role in your horses' training?
Mark – By providing us with more detailed information, we can detect when a horse is not producing work up to their usual standard, for example if a horse did not work too well, we can pull up the exercise report on the Equimetre and assess it to see if anything stands out, we can then treat or rehabilitate them back to health and fitness. It also lets us know when a horse is ready to go to the races based on their recoveries, maximum heart rates, sectional timings, strides and so on.
Who oversees the data collection and analysis, and how do you proceed?  
Peter – We both are learning as we go.
Mark – I'll put on the equipment in the morning as the horses prepare to go out, and then once we're finished with their gallops, we'll come back, download the data, and then both Peter and I will look at it to see what things stood out to us: their time to finish the last 200 meters, stride length, and peak speed when their heart rate recovers. And because we've been using it for a while, we have a decent baseline to compare to their past exercises. We can determine if they have improved or if they have taken a step backward.
What metrics do you look at the most?  
Mark – The stride profile has been interesting. You would assume that they have a massive stride length, and then when you have the device on, you see it's sometimes the most unassuming horse in the yard who has the biggest stride length.
Peter – To put that into perspective, we've got a two-year-old filly which has the longest stride length of the stable.
Mark – Yeah, I think it was 7.7m per stride. She's running in a Group Two on Saturday week.
Some of the other parameters we consider are the top 200m. Generally, we look at the final 400  to finish in races and such, but 200 is a feature we consider. So, we'll see how quickly they can do it again. Top speed is an interesting parameter. We had a horse that we timed at 72km/h on the Equinity a few years back. We tested the Equimetre on a horse a few months ago. And in his gallop, he averaged 73.6 km/h. And I told Peter it was the fastest we'd ever clocked the horse. And he has easily won his past two races.
Why did you choose to work with Equimetre?  
Peter – Well, basically, a client of ours had the system, so we just inherited it. We find it user friendly, and I think it's easy to interpret the data because you've got more graphs.
Mark – It really is put forward in a way that even a novice could read it and gain some insight from it. We are very happy with the Arioneo.
Peter – And we are getting another one. It's on its way already!
Keywords: Peter Muscutt, Mark R Naidoo, data, Equimetre, user story, decision making, equine technology, heart rate monitor