Reduce the injury risk.
Make better informed decisions.
Race horses that are ready to race.
Improve your striking rates.
Empower your expertise with data to improve your striking rate, pick winners from your stable and ultimately win more races. Over 250 physiological, locomotor, and GPS parameters will assist you in measuring your horses' fitness, defining their limits, and detecting any issues early on. Make smarter training decisions by considering all factors, including those that are invisible to the naked eye.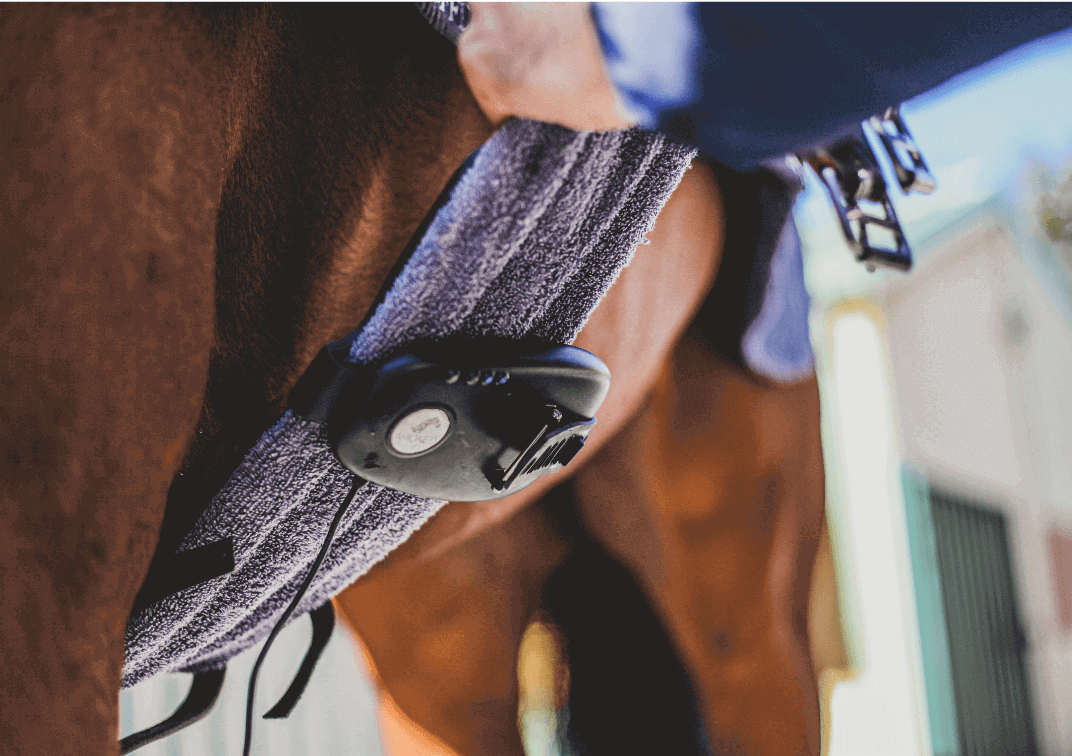 TRAINING MONITORING SENSORS
Collect cardio, locomotion and GPS data simultaneously and automatically.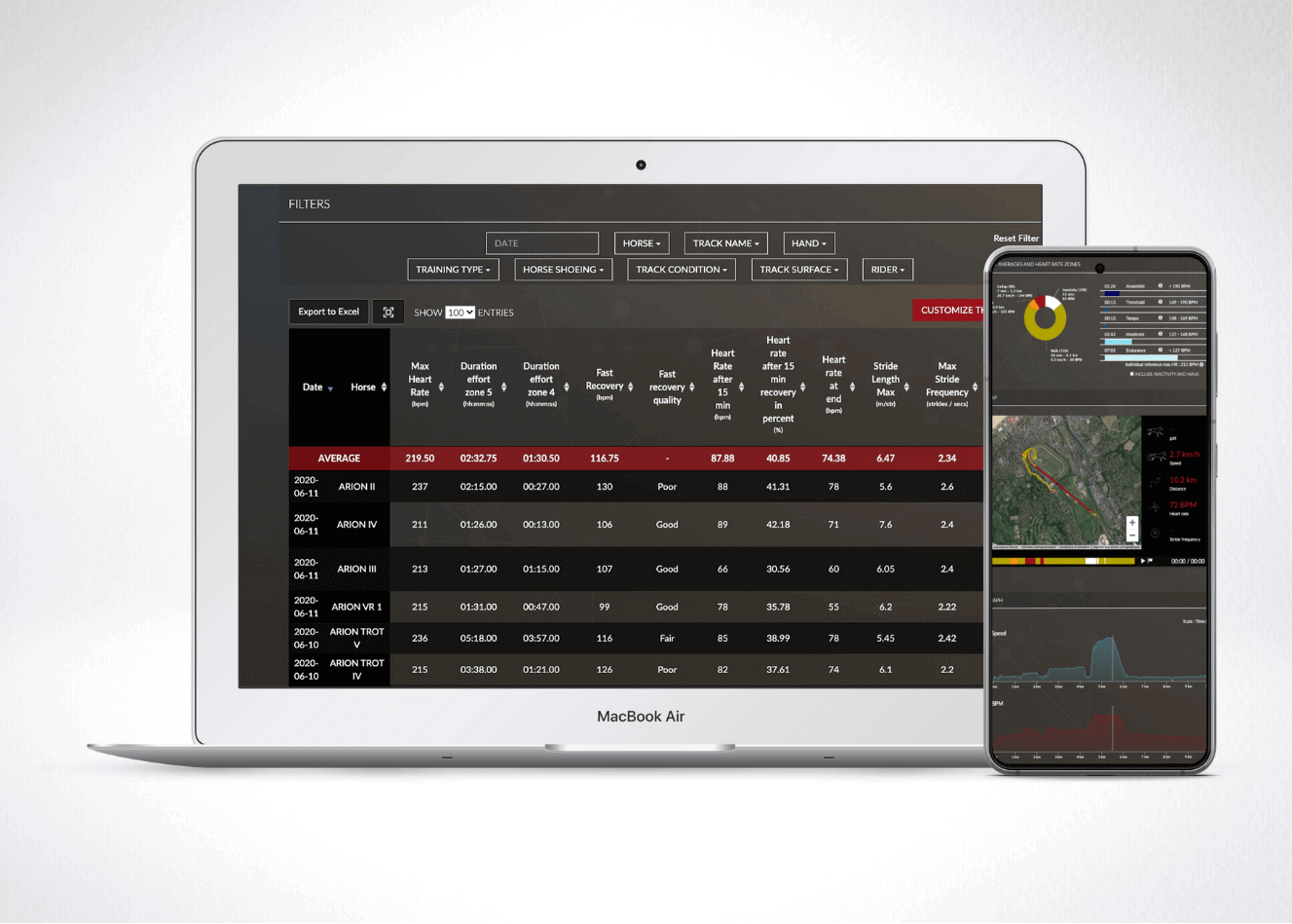 VISUALISATION AND ANALYSIS PLATFORM
Intuitive and ergonomic, simply analyse your data collected during training.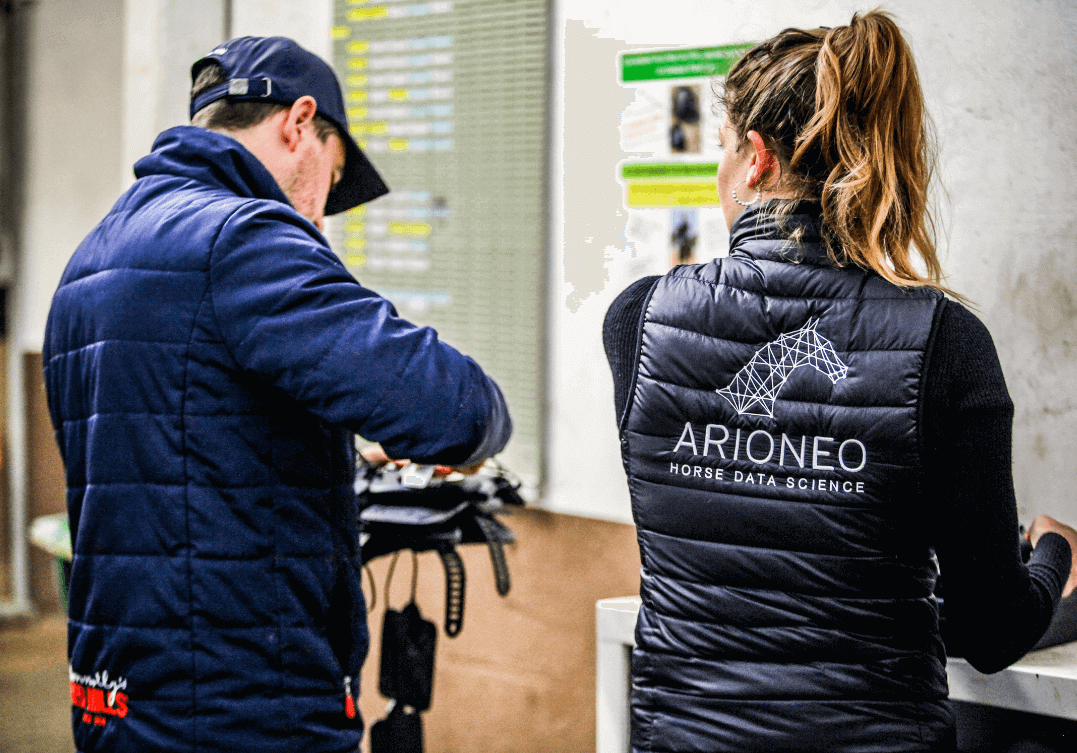 PERSONAL DATA COACHING SERVICE
Learn how to use the solution and discuss your data with your Data Success Manager.
WHY SHOULD YOU START USING EQUIMETRE?
Reinforce your gut feelings with data.
Race the horses that are ready to perform.
Closely follow your horses' recovery and never miss a horse that is ready to race. 
Compare horses – Keep the ones that perform – Support your opinion with tangible data.
With the EQUIMETRE sensor, we can now determine precisely whether a horse is ready to race or not.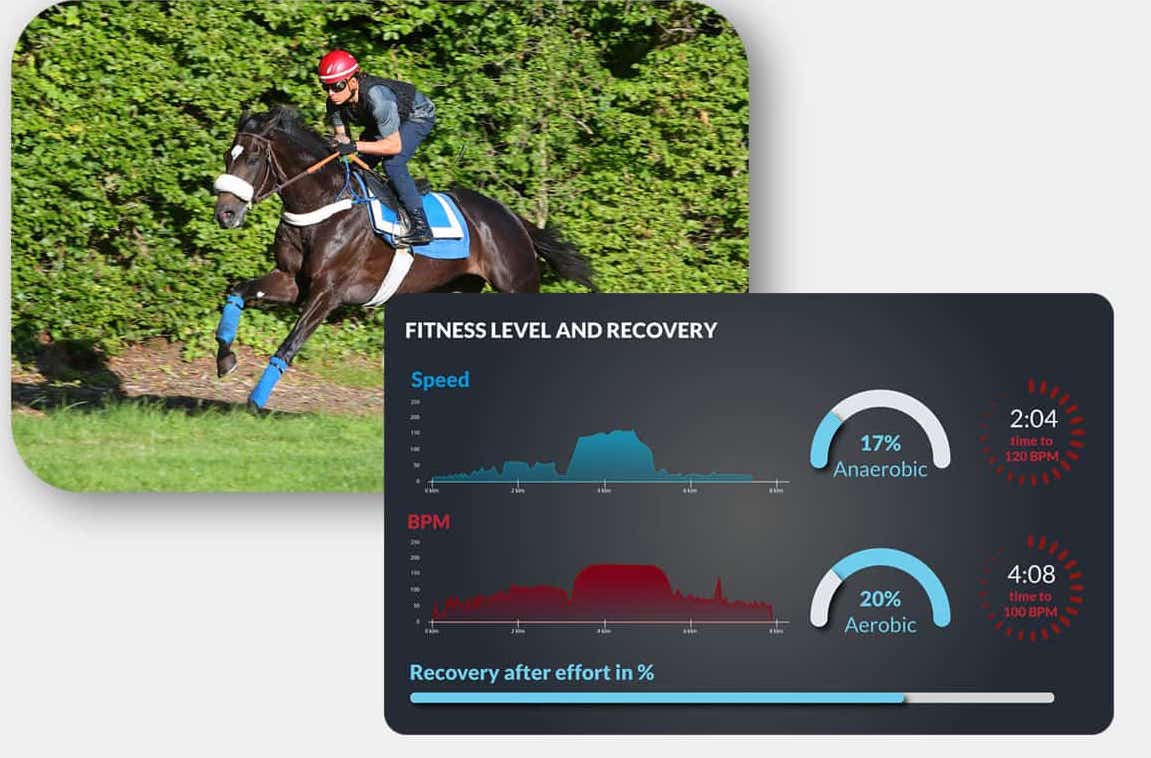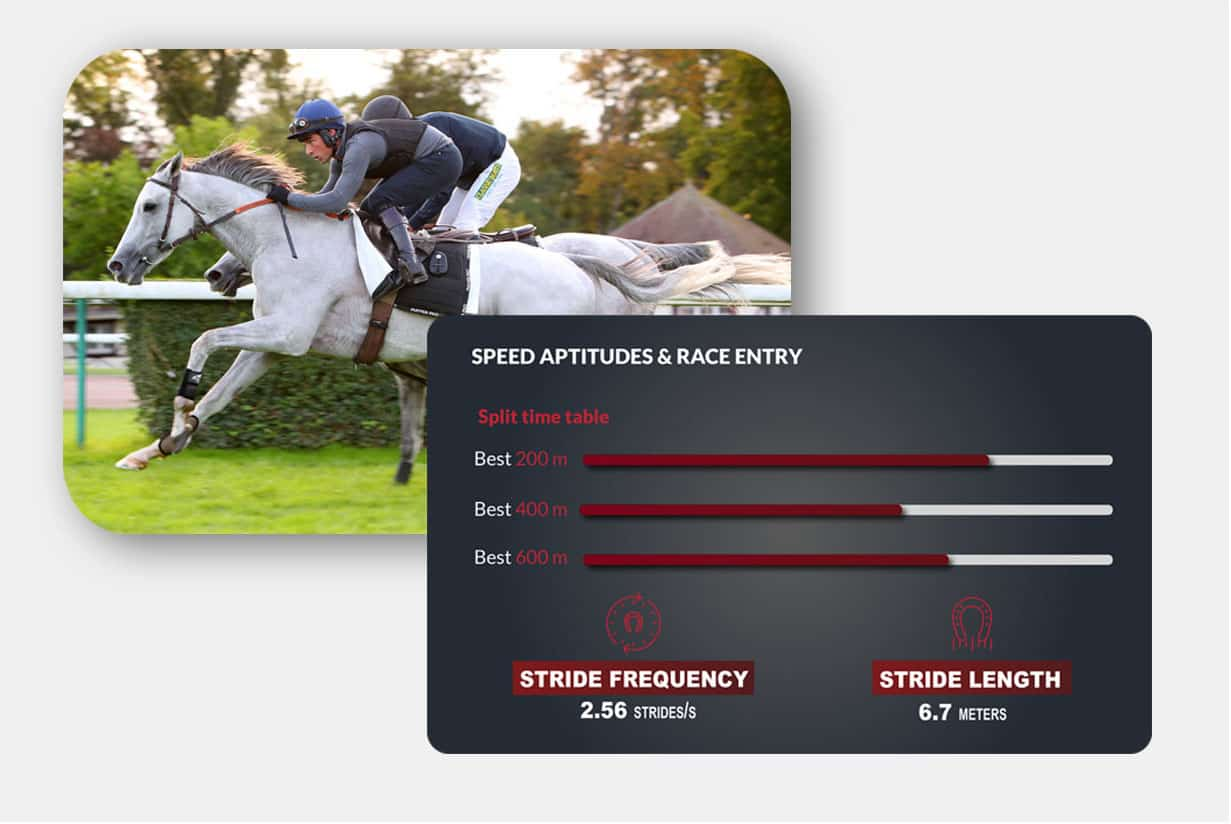 Sharpen your training methods.
In today's racing world those competitive gains are increasingly harder to find.  Collect data that will give you the competitive edge with a clear fitness and health picture of your horses.
Not only does it back up our own observations, but it gives a clear picture of how a horse is progressing and how they compare to previous preparations.
Reduce the risk injury in your stable.
With the most accurate electrodes on the market, you'll have precise fitness and recovery indicators with the ability to detect pathologies. 
If something didn't seem right today, or your horse wasn't able to move as quickly as you'd want, you may investigate the problem using the data collected.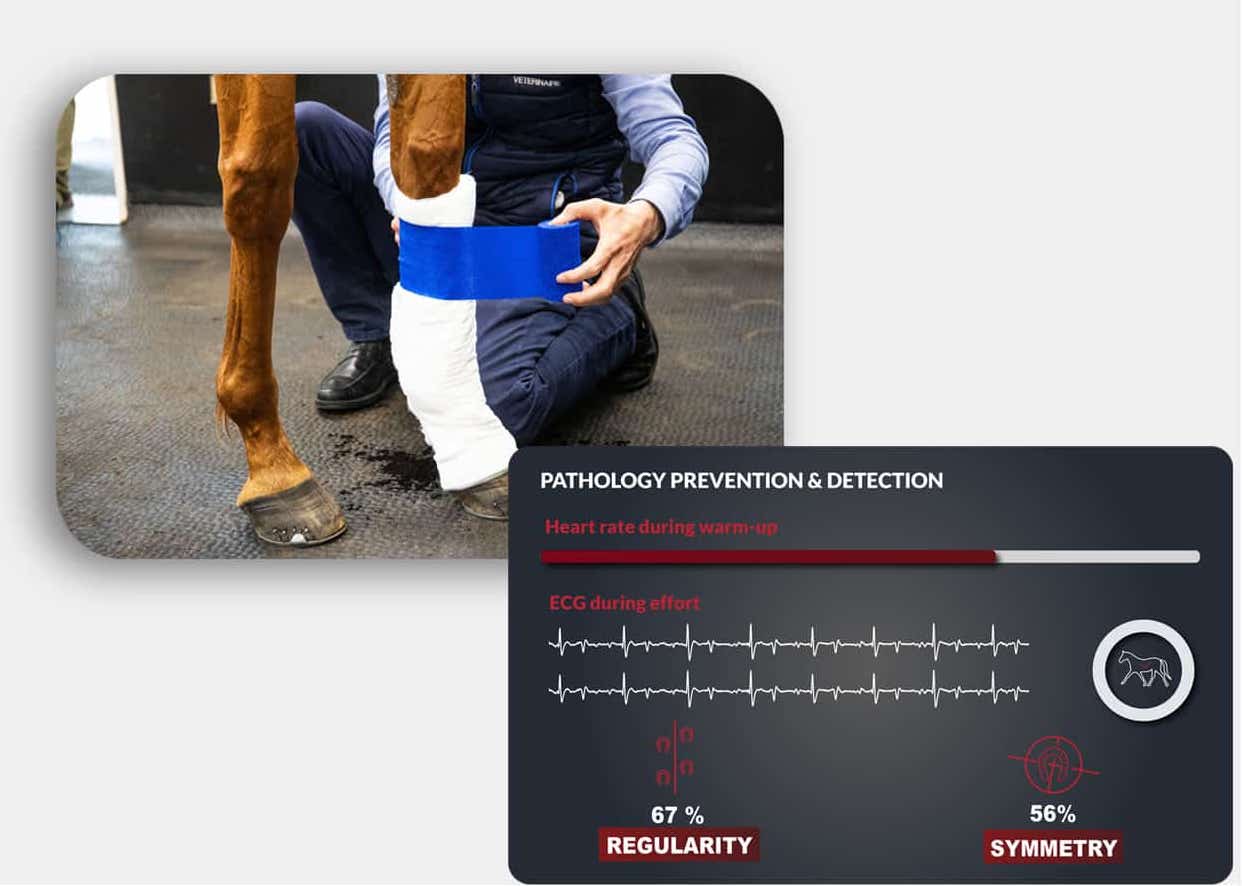 GET IN TOUCH WITH ONE OF OUR REPRESENTATIVES
Discover why more than 500 trainers and vets across 35 countries all over the world trust Equimetre to improve their horse's performance and health management. To get in touch, please fill on this form. A member of our team will contact you shortly to answer all your questions!
You'll learn how:
To collect data on your horses
To compare your horses with data
To identify which horses are ready to race or not
To prevent injuries by spotting any abnormalities