Orscana is no longer available.
INSIGHT INTO YOUR HORSES EVERYDAY LIFE
Inspired by advances in human health monitoring by using cutting edge technology, the Care Range provides connected sensors that analyse your horses health and wellbeing at all times. Arioneo has created Orscana, a first in horse care management. Orscana uses sensors to monitor your horse's wellbeing. Designed to be hung on any rug, it measures temperature, moisture and your horse's movements.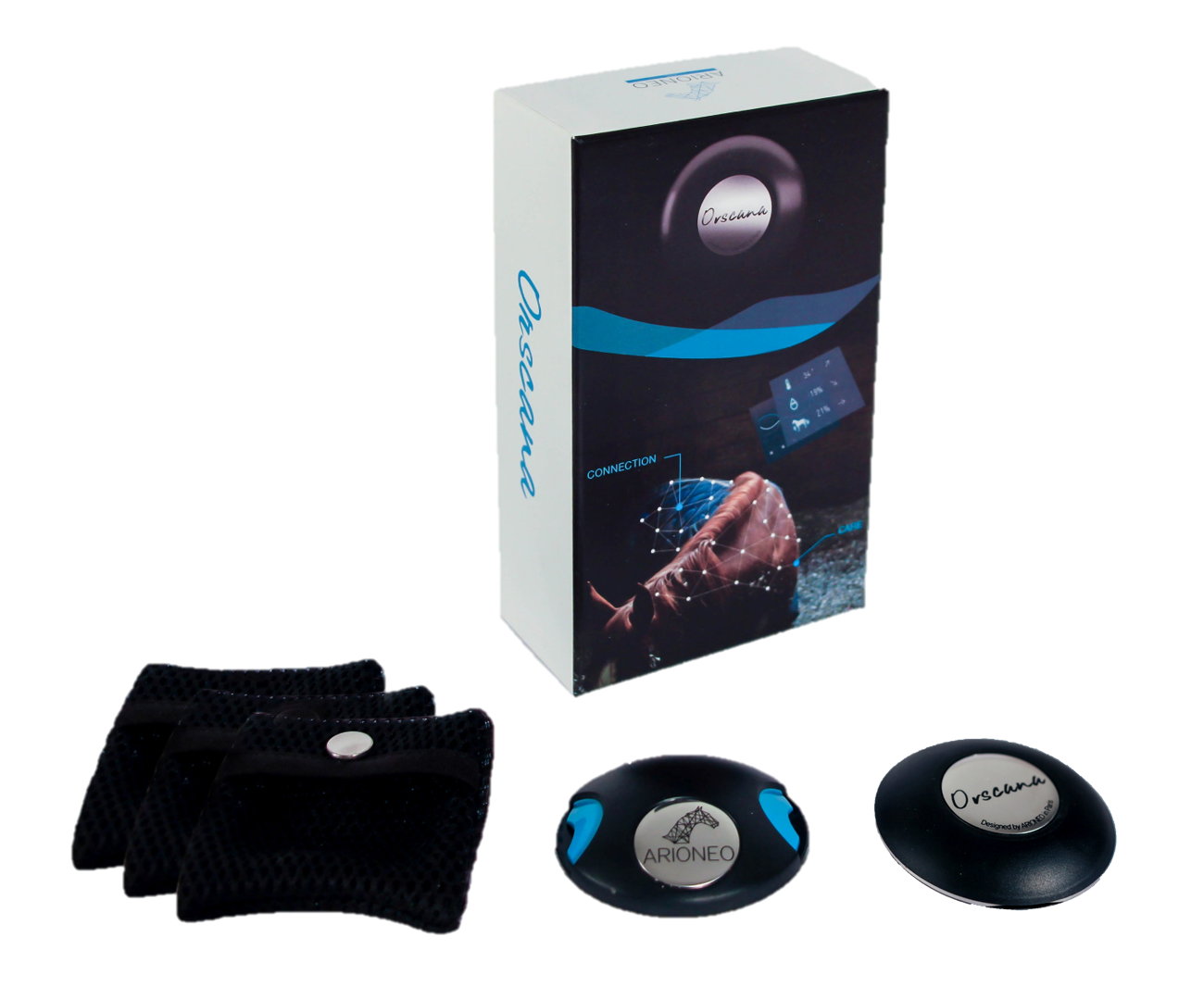 Available on iOS 8.0+ et Android 4.4+

Bluetooth Technology BLE 4.0

6 months battery life
Battery : CR2477
Attached to any type of rug, Orscana makes it possible to know which type of rug is most suitable for the comfort of horses in the box, in the meadow and during transport. It also analyses movement (time spent lying down, degree of activity: calm, intense, etc.) and takes into account the weather forecast to anticipate their needs during the night.

TEMPERATURE
Measures the temperature beneath the rug

HUMIDITY
Detects the levels of sweat underneath the rug

ACTIVITY
Monitors and reports time standing or lying

WEATHER FORECASTS
Make your decisions with real time weather