Arioneo attended the Irish Derby Festival at the Curragh, which took place from June 24 to 26 in Newbridge, Ireland. It was a pleasure to meet you and talk about the advancement of technology in the racing industry, as well as the benefits of data in horse training.
We were proud to sponsor the Irish EBF Median Auction Maiden on Sunday. We would like to express our congratulations to Cougar, who won the race under the saddle of Ryan Moore and the training of Aidan O'Brien.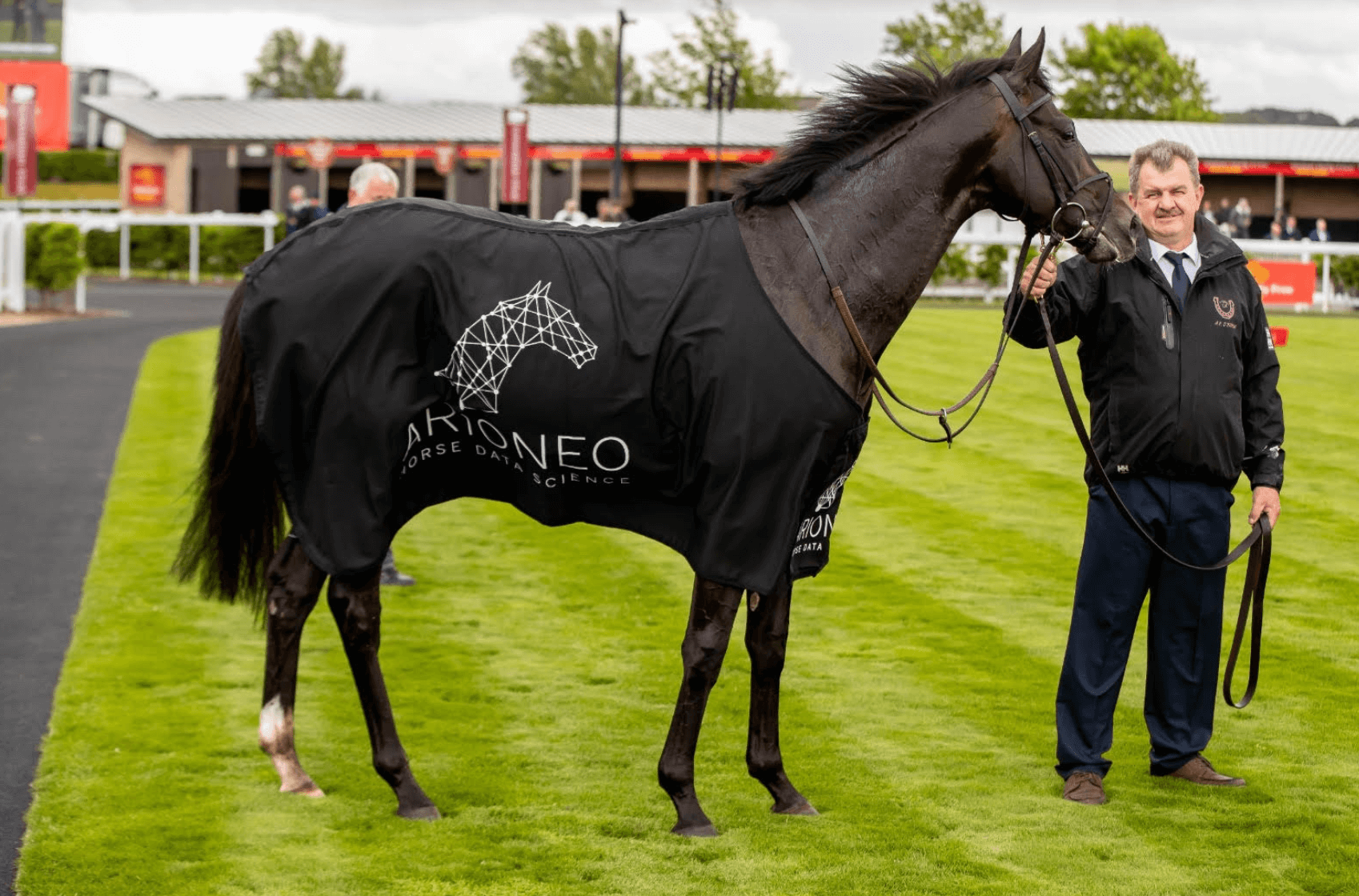 It is an honor for us to support Irish Racing industry and we want to continue to do so. Indeed, we intend to grow our presence in the UK and Ireland.
We are convinced that technology and big data are part of the future of the equine industry. Our goal is to accompany the professionals of the sector in the research of performance and well-being for horses thanks to extremely precise tools, scientifically validated and ever improving technology.
Horse racing is changing across the world, and trainers must cope with new patterns of responsibility as long as the horse is involved. Not fully addressed, the horse welfare issue is the major threat to the horseracing industry. Technology and big data are part of the answers to detect early signs of pain, prevent and predict injuries, and ensure workloads are adapted to each individual. Arioneo's proprietary sensors and data science algorithms have been created and are perpetually improved to serve this purpose.
By the way, it is possible to book a demo with our sales representative Anne, who will be on site to present our offers.
Book your demo with Anne by filling this form !
Keywords: Arioneo in Ireland, Curragh, racing, sponsor