CASE STUDY 
HOW TO ADAPT AN UNDERTRAINED RACEHORSE'S TRAINING?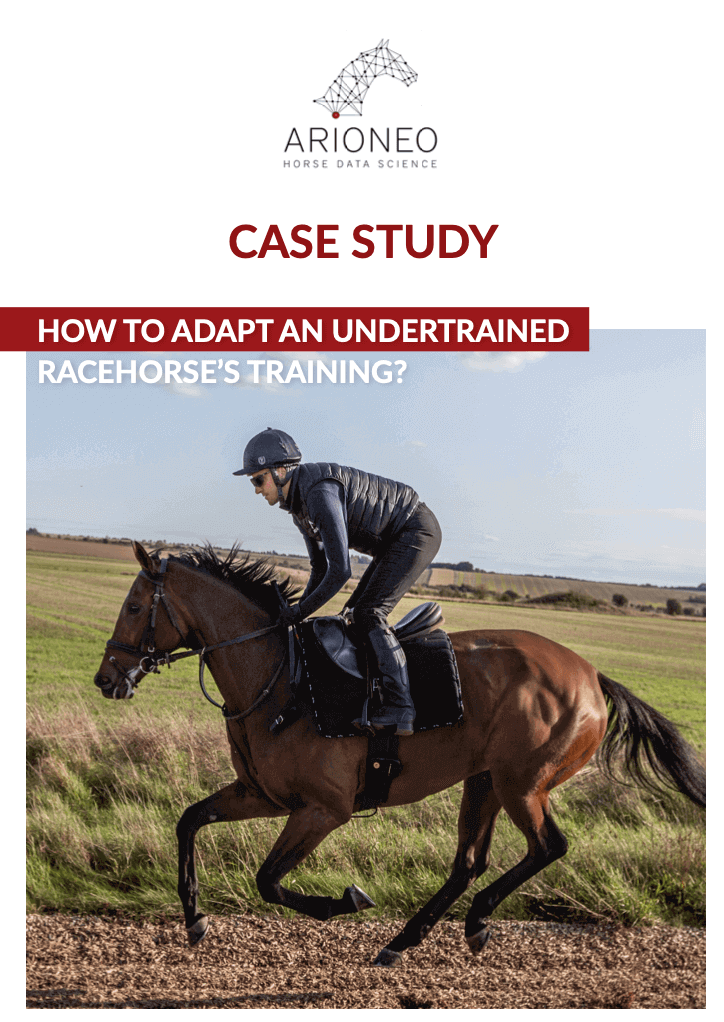 ON THE AGENDA
Background
Data analysis 
Decisions made from the data analysis  
Conclusion
To download this case study, please fill out this form. We will send you the content by email.
As a jumping horse trainer, the horse's recovery after an effort is very important, especially as we were not able to measure it before. It was possible to evaluate it approximately, but the measurements were not reliable. With the EQUIMETRE sensor, we can now determine precisely whether a horse is ready to race or not.