FREE WHITE PAPER
ATHLETIC HORSE HEALTH MANAGEMENT: SOME SCIENTIFIC INSIGHTS

   
Find out how to implement regular and effective medical monitoring to minimize the risk of injury in your stable. Ensure that workloads are appropriate for each of your horses and improve your knowledge of equine sports medicine.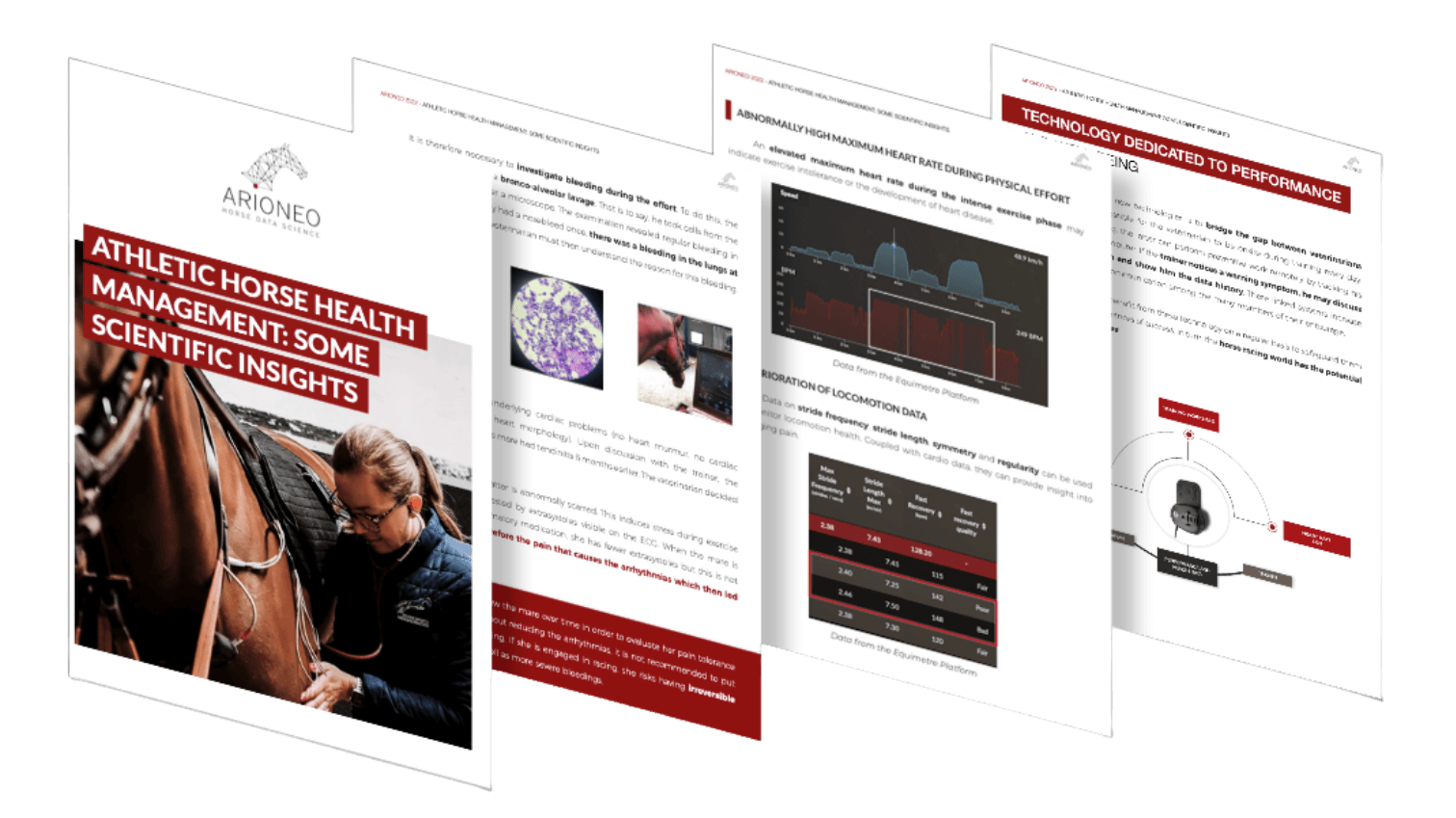 TOWARDS A STRENGHTENED FOLLOW-UP THANKS TO TELEMEDICINE
In this white paper you will discover :
How to conduct a medical-sports follow-up of your horses

to monitor risk factors
How to detect sub-clinical pathologies

thanks telemedicine with real-life examples
More information about exercising ECGs, arrhythmias and pulmonary hemorrhages
Why do I have to provide the requested information?
ARIONEO is committed to protecting and respecting your privacy. The information requested will not be disclosed or sold to any thir party. It is requested in order to provide relevant content, to send you information that may interest you and to learn about our market. You can unsubscribe from these communications at any time by clicking the link provided in our emails. At any time, you can ask to edit, or delete your data by reaching out to contact@arioneo.com.
Is this white paper really free?
Yes, this white paper is 100% free. The Arioneo team is committed to providing relevant, useful and accessible content. 
Athletic horse health management: some scientific insights